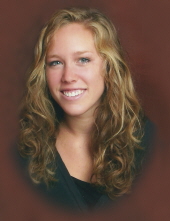 Obituary for Chelsea Brianne Snyder
Chelsea Brianne Snyder was born June 9, 1988 to Arden and Cindy Snyder in Seattle, Washington. She passed away unexpectedly on April 4, 2018. Chelsea was raised in Shoreline, Washington. She attended Calvin Presbyterian Church and was confirmed in her faith and baptized in May of 2003.

Chelsea graduated from King's High School in 2006. She was active in and loved her 4 years on the King's Knights Cross Country and Track teams. She participated in State Championship competitions winning many awards. She was involved in many other school activities including the Homecoming Court and Secretary of the Associated Student Body during her Senior year.

Chelsea continued her education at Whitworth University, graduating Cum Laude with a B.A. Major in Peace Studies and a Minor in Theology in 2010. Chelsea turned her athletic abilities to Ultimate Frisbee competing on Whitworth's Team Ruach. She was blessed by her experiences volunteering with Global Neighborhood. These were some of the happiest years of Chelsea's adult life. The friendships she developed there were a source of great joy and encouragement, filled with much laughter and love.

Chelsea's next adventure took her to Las Vegas, Nevada where she taught second and third graders in low income areas with the Teach for America program. Her love and affection for her students at Manuel J. Cortez Elementary School was evident and her impact on those children will last their lifetime. It was during these three years that Chelsea continued her education, earning a Master's Degree in Education from the University of Nevada at Las Vegas.

She spent the next three years in Colorado, continuing her work in education, before returning to Shoreline in 2016. She decided on a career change into the medical field and completed her pre-requisites for the Shoreline Nursing Program in 2017. She had been working at Edmonds Landing Assisted Living Facility as a Certified Nursing Assistant at the time of her death. She loved her work there and truly appreciated the support of her supervisors who encouraged her in this new career change.

Besides her mother and father, Chelsea is survived by aunts, uncles and cousins.

A Memorial Service and Celebration of Life, with a reception to follow, will be held on Saturday, April 21, 2018 at 1:30pm at Calvin Presbyterian Church in Shoreline, Washington.

In lieu of flowers, memorials may be sent to a Scholarship Fund, set up in Chelsea's name, at Whitworth University; https://connect.whitworth.edu/ChelseaSnyder.

Chelsea was warm and personable, had a great sense of humor, and loved to laugh. She was an enthusiastic hiker, back packer, runner and skier. Chelsea was faithful to her family and friends. She invested herself whole-heartedly into those that she loved and cared for. Chelsea was firm in her convictions demonstrating them with love, kindness, fairness and justice. She will be dearly missed.

Chelsea was deeply reflective which is seen in her writings. Please continue to the Chelsea's Photo & Video Page to view some of her writings.
Memorial Contribution
Scholarship Fund in Chelsea's Name
In lieu of flowers, memorials may be sent to a Scholarship Fund, set up in Chelsea's name, at Whitworth University; https://connect.whitworth.edu/ChelseaSnyder.